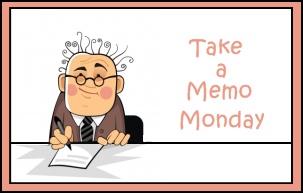 To: The bathroom fairies
From: The woman with food stuck in her teeth
Re: Dental floss kidnapping
Please leave a note on the bathroom cabinet telling me how much the ransom is. I'll pay whatever you want. I just want my dental floss back in one piece before my teeth rot out.
______________________________________________
To: Blog Catalog spammers
From: Someone who won't be your friend
Re: The constant begging
Listen up, Blog Catalogers. I removed Adsense from my blog months ago so don't insult my intelligence by leaving me a PM saying you clicked on my ads. What ads? The invisible ones that only you can see when you hold your decoder ring up to the screen?

By the way, in case you missed it, asking someone to click on your ads is a direct violation of the Google Adsense Program Policies:
"Publishers may not ask others to click their ads or use deceptive implementation methods to obtain clicks. This includes, but is not limited to, offering compensation to users for viewing ads or performing searches, promising to raise money for third parties for such behavior or placing images next to individual ads."
--per Google Adsense Program Policies
Keep asking me to click your ads or, worse yet, kiss them, and you'll be getting more than my middle finger pointed at the screen. You'll be getting reported to Google.
And one more thing. Telling me to visit your blog is a sure fire way to make sure I won't. If you want me to visit, add me as a friend. Compliment my blog. Leave a real, not a spammy comment on my blog. If you do any of those things, you'll get a visit in return. However, if your way of making blog friendships is to order me around, you'll be added to my list of blogs I'll only visit on a cold day in hell real quick.
_________________________
To: All DVD player manufacturers
From: A disgruntled customer
Re: Your cheaply made pieces of crap
I have had to take two DVD players back in two days because you think it's okay to make DVD players that don't last longer than five hours. Just so you know, I'm pretty sure there's a place in hell reserved for you where your eternal atonement will be to watch a bunch of scratched up, Disney DVD's on the cheap players you create. I hope you have as much fun trying to get them to work as I did this weekend.
_________________________________
To: Your Royal Highness
From: Your sister, not your secretary
Re: The fact that you're a year and two weeks from 30
Grow up! I mean it. Stop expecting me to be your unpaid secretary. If you want to find out what the woman from Half.com said, check your email or call her. If you're old enough to order from Half.com, you're old enough to deal with the fallout when the package arrives not as described. Furthermore, if there is something you want to tell the Toothless Wonder, tell him yourself. I don't take dictation. I don't know shorthand. I don't make copies or pour coffee. If you want him to know about your plans for Thanksgiving, you take your cellphone out of your butt and dial his number. It's that easy. Finally, know that I am not a mind reader, and, if I was a mind reader, your mind would be the last I'd want to read. Therefore, don't expect me to know that you have now decided to cook Thursday when the only thing you have told me so far is that you were going to Ryan's.
________________________________
To: Miss Wiggle Butt
From: Mommy
Re: The butt scoot
I know that the polyp is making you miserable. I have every intention of taking you to the vet and having it removed after Thanksgiving. Until then, could you possibly stop scooting your butt all over the carpet to scratch it? You're leaving a trail of blood everywhere, and I'm tired of cleaning it up. Just stick your
hand
paw back there and scratch your butt like a normal
person
dog.
______________________________________
To: The Mighty Mister
From: Mommy
Re: Your love of spots
I am as happy as you are that the Big D is gone. However, I can't help but notice that you are trying your best this week to pee as much as you pooped last week. Could you try to keep the pee outside? I let you out 20 times a day. It shouldn't be that hard.
_________________________________________
To: The next door nuisances
From: The woman with the barking dogs
Re: The snot rags in my yard
My yard in no way resembles a plastic trash can so please stop treating it as such. I should not have to put on a Hazmat suit just to get my mail every day. If you want to throw your used Kleenex and nail polish-covered cotton balls somewhere other than a trash can, try the floor in your house, your car, or a grocery bag. Just stop throwing it at my house, or I'll be forced to collect all the debris, build a snot rag snowman out of them, let my dog piss and crap all over said snowman, and then leave it at your front door.
__________________________________________
If you want to take part in Take a Memo Monday, here is the code for the picture:
And of course McLinky is below.